Kauai Voices - Kauaʻi's premier vocal ensemble
---
We are a charitable organization 501(c)(3) that seeks to educate members of the community in the appreciation and performance of choral music and to enhance choral music appreciation within the community by performing regular concerts. Kauai Voices provides educational opportunities for individuals to learn and perform a variety of music material. As a vocal ensemble, Kauai Voices would be available to perform music for individuals as might be requested for public and private events. Kauai Voices would also conduct short-term musical workshops or clinics for individuals of the general public to attend.

We are a vocal ensemble of approximately 40 members chosen by audition to assess vocal range and skills. Auditions are held by the Artistic Director who selects the participants. The ensemble currently conducts two seasons per year with at least two concerts in each season. Our current host for rehearsal space and our concert venue is St. Michael & All Angels Episcopal Church in Lihue. In the future, in addition to our current venue, we would like to perform more concerts in venues on other parts of Kauai.

The vocal group is also available to perform as may be requested by individuals or organizations. For example, we have performed music for Chiefess Kamakhelei Middle School, Kauai Hospice, Kauai Museum, Kukui Grove Mall and Kukuiula Clubhouse. Kauai Voices has committed to perform twice a year in a regular Sunday worship service of St. Michael & All Angels Episcopal Church, which hosts the rehearsal space and is our present concert venue for the group.


---
Randy Leonard, Artistic Director

The sound of music brought life to this little boy in the mountains of Vermont, and he knew that he had to be immersed in that music for the rest of time. It was 35 years ago that Randy stepped before a small church choir in a rural Vermont town and gave his first professional down beat for rehearsal. Since that time, he has conducted many varied vocal and choral groups and events in the US on the east coast, west coast, and now here on Kauai with Kauai Voices Vocal Ensemble and for St. Michael's Church in Lihue. Now a full–time resident of Kauai since 2009, he balances his life careers between the passion of the music and the science and caring of 22 years of nursing. Randy thrives on nurturing those people that he touches in his life by helping to bring out the best in their abilities and talents, always raising the bar and striving for excellence through the passion of the music.


---
---
Monica Chung, Accompanist

Monica Chung made her orchestral debut at the age of 11 with the North Carolina Piedmont Triad Symphony Orchestra performing Mozart Piano Concerto K.246. She has also performed with orchestras in Hungary, London, and New York City. In the summer of 2001, Ms. Chung traveled to Russia with her mentor Alexander Slobodyanik, to perform Samuel Barber's Concerto with the St. Petersburg State Symphony Orchestra.

Ms. Chung has participated widely in music festivals around the world. Among them are the Piano Summer at New Paltz, The Puigcerda Festival in Spain, the International Keyboard Institute and Festival in New York, The Euro Arts Music Festival in Leipzig, and the Tel-Hai International masterclasses in Israel. As an active chamber musician, she has attended the Banff Summer Chamber Music Festival as well as the Fontainebleau American Conservatoire in France, and the prestigious International Musicians Seminar in Prussia Cove, England.

Ms. Chung was on piano faculty at the Greenwich House Music School in NYC, and the Bergen Academy of Music and Art, for several years. She was the recipient of the Dean's Award at Mannes - The New School for Music, and gave the commencement speech at her graduation. As a scholarship student, she received her Master's degree from Mannes under Pavlina Dokovska's studio. She currently resides on Kauai and teaches a limited number of piano students.

Kauai Voices is fortunate to have Monica as our accompanist this season.

---
---
---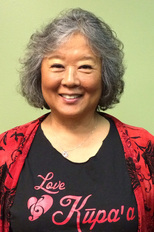 Liz Hahn, President

Loves choral singing from childhood. Sang with several acoustic bands in the 60s and 70s. Toured India with the Voices of Baha in 2010. Also enjoys performing in community theatre.

---
---
Chris Blair, Vice President

Originally from the Chicago area, Chris recently moved to Kauai with his wife, Karen. Having owned and operated three restaurants, they have invested in and are now the Operating Partners of Hotel Coral Reef, located in Kapa'a.

Chris began singing in his youth and sang throughout junior high, high school, and college. He also had several years of private vocal instruction and sang with the First United Methodist Youth Choir and the Willow Creek Community Church choir and vocal team.

Chris just completed his first season with Kauai Voices and participated in the Mass Choir for the All Angel's Jazz Festival at St. Michael's. He looks forward to contributing to the musical community on Kauai, and the joy that it brings its' residents and visitors.

---
---
Trishana Star, Secretary

Trishana is a long time Kauai Voices member, often performing additional solo or small group pieces at our concerts. Having multiple talents, in one of our previous seasons, we were all treated to her playing her accordion and singing with Kamal Salibi in the style of French street musicians. She recently retired from Kauai Hospice and joined the Kauai Voices Board of Directors.
---
---
Michelle Blake, Treasurer

Originally from Indiana, moved to Kauai from Honolulu in 2008 and joined Kauai Voices in Season 4 "The Elements". My love of singing comes in part from my mother singing to me as a child. Her love of singing passed to me and I began singing on a regular basis with my high school choir. As an adult, I have enjoyed singing in church choirs and now I feel fortunate to have found Kauai Voices.
---
---
Lyle Bjork, Director

I moved to Kauai from Seattle with Ann, my wife of nearly 50 years, in 2009. Music has been a very important part of my life for most of my 75 years, both as a performer and as a listener. My pre Kauai musical experiences were primarily with church choir and with the Seattle Opera Chorus. Being much more familiar with Mozart than Elton John, it is a pleasant challenge to perform new musical styles.

---
---
Kathy Leonard, Director

I just completed my first season with Kauai Voices and LOVE being part of this group. I have also acted as a volunteer coordinator for concert registrations for the last couple of years. I have sat on boards for Kauai Path and Live Music Kauai. I am honored to be part of this board.

---
---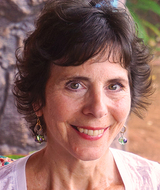 Melissa Mojo, Director

With strong management, organizational, marketing, writing, publicity and promotion expertise, Melissa has more than 25 years of experience in global marketing, corporate communications, public relations, and promotions as an executive for New York-based multinational companies, including the New York Daily News, MasterCard International, G.S. Schwartz & Co. Public Relations and Deloitte.

Since her move to Kauai in February 2006, she has served in a number of community organizations, including: the Rotary Club of Kapaa (board member and secretary), Women in Theater (board member and president), Center for Spiritual Living Kauai (marketing and publicity team member) and Kauai Voices, where she's been helping to build awareness and the audience base through publicity for the past few years.

Melissa is dedicated to singing and promoting it within the community. In addition to being a member of Kauai Voices since its inception, she is the producer of Kauai Island Singers Showcase (KISS), which she created in 2012. She has produced more than 20 concerts — providing performance and repertoire building opportunities to more than up and coming singers.

---
---
Amy Lin Thomas, Director

Aloha, I'm Amy Lin Thomas. I am new to Kauai Voices as of Season 11. Singing has been a fun part of my life into early adulthood. I participated in a high school competition show choir that performed all around the mainland United States. I also was involved as supporting and lead actress in high school and college level Musicals. Perhaps most unique for my experience was a singing waitress on the Tahoe Queen paddle boat touring Emarald Bay in 1987-1989! Since then, I have been cultivating silence and meditation. Music has always been a creative expression that has been simultaneously reverent and joyful. Moving to Kauai 2 years ago, and finally becoming involved in Kauai Voices has enabled me to literally and symbolically reclaim my voice! If there is some way that I can be of service on your board, I would be happy to.
Namasté, Amy Lin

---
---
---
We are a 501(c)(3) charitable organization. We will gladly accept donations if you would like to support us and help spread the joy of music in our community. Just click the donate button below. Mahalo.